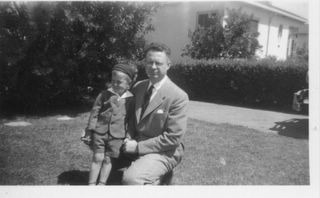 pirate & dad
John 1918-1987, picture circa 1945
don't ya just love that pirate cap? we lived in redwood city, ca then. though one might not guess it from this picture one of the greatest gifts my father gave me was a love of outdoors and nature. we fished every stream in the coast range between half moon bay and santa cruz. we hiked and camped in the high sierra.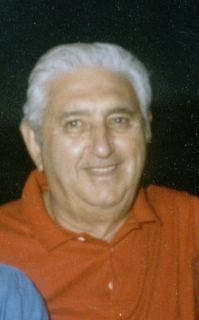 Bill, father to RD
1918-1992, picture circa 1985
This photo captures the joy my father felt when he was around his children. It was taken when we were having a family reunion, and my father completely lit up to be photographed with his four kids and the love of his life, his wife -- our mother. We were lucky to know him.
sam
1910-2005, picture circa 2003
Sam married RD's mother and became a stepfather to both of us. He was a kind and sweet old man who reminded us of the best of our own fathers.
Photograph
Everytime I see your face
It reminds me of the places we used to go
But all I've got is a photograph
And I realise you're not coming back anymore
I thought I'd make it
The day you went away
But I can't make it
Till you come home again to stay
I can't get used to living here
While my heart is broke, my tears I cry for you
I want you here to have and hold
As the years go by, and we grow old and grey
Now you're expecting me to live without you
But that's not something that I'm looking forward to
I can't get used to living here
While my heart is broke, my tears I cry for you
I want you here to have and hold
As the years go by, and we grow old and grey
Everytime I see your face
It reminds me of the places we used to go
But all I've got is a photograph
And I realise you're not coming back anymore
Ringo Starr (Richard Starkey)